Nepal festival celebrates day of the dogs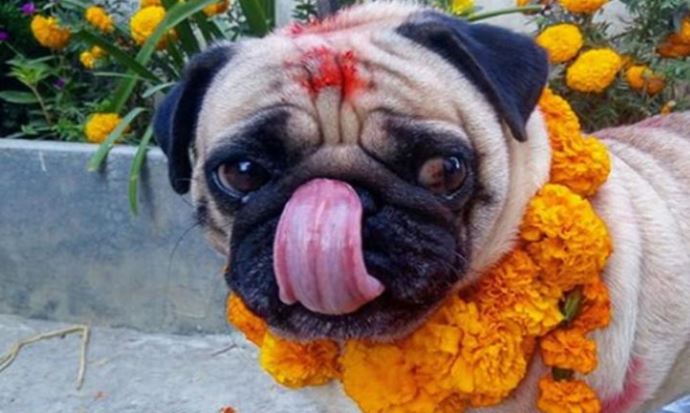 Every dog has its day, and for canines in Nepal that phrase could not be more literal.
The five-day Nepalese Hindu festival of Tihar started this week and the second day is known as Kukur Tihar or "day of the dogs".
Dogs are celebrated and blessed with a Tika - a red mark applied to their forehead.
The animals are also given flowers garlands and offered food as part of the festival.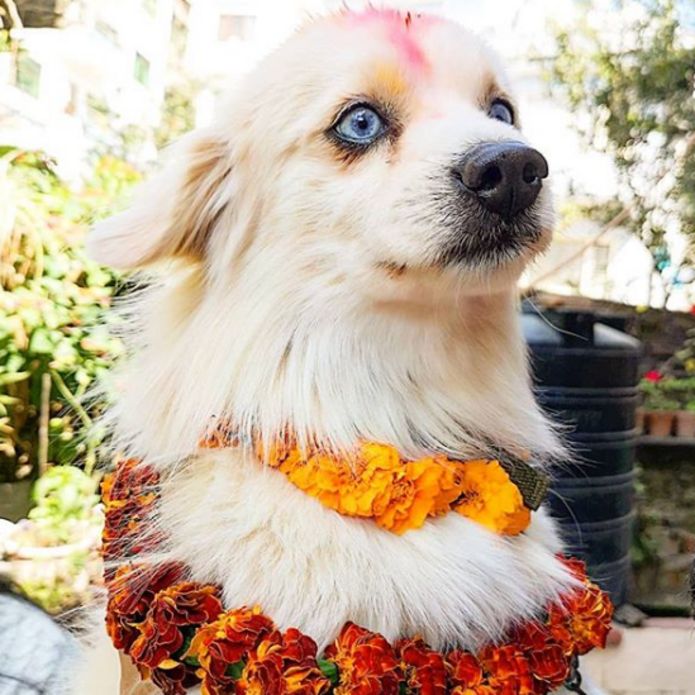 (Scooby the Japanese Spitz enjoyed being decorated with garlands of fresh marigold flowers)
Hindus believe that dog is the messenger of Yamaraj - the God of death - and by keeping the dogs in good humour they will be able to appease Yamaraj himself.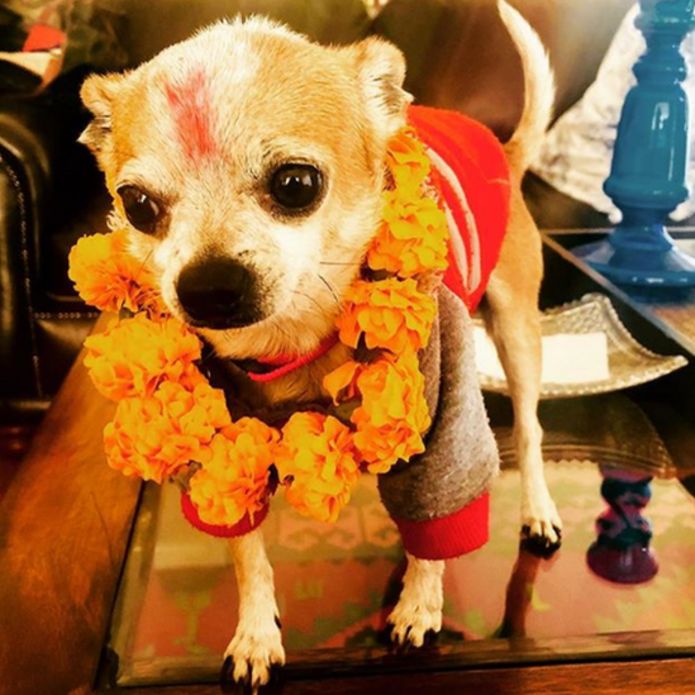 (Sumnima Maudas said Kukur Tihar is one of her "favourite Nepalese festivals" and added the day was all about her chihuahua Sanu)
The festival, which shares some traditions with Diwali in India, also celebrates cows and crows.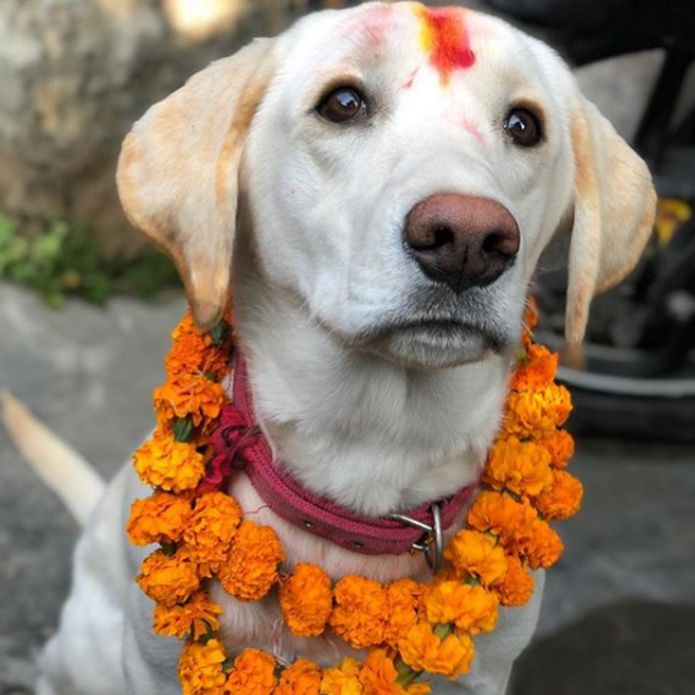 (Dog owner Umid Pokharel celebrated with his labrador Frieza but said "worshipping them for a day is not enough)
It is not just beloved pets who are involved in the celebrations. Stray dogs are honoured on the day too.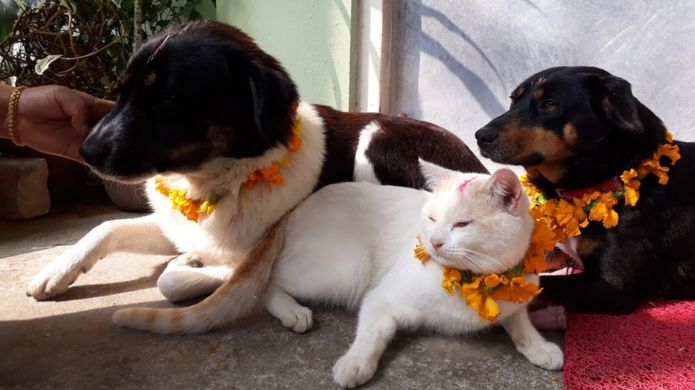 ( Kelsang Ongmu Tamang's cat Missy joined in with the tradition as well as dogs Sweetie and Milly)
Treats given to dogs during Kukur Tihar can range from meat, milk, eggs and good quality dog food.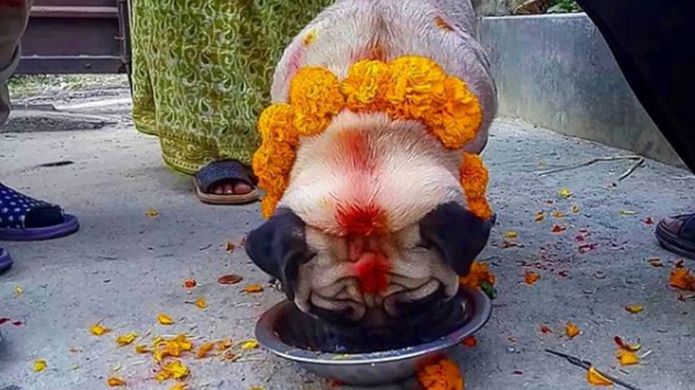 (Pappu the pug has been enjoying the food element of the festival)
Tihar is also called Deepavali or the festival of lights.
Throughout this festival, people in Nepal clean their houses and courtyards; light up lamps and pray to Laxmi - the Goddess of Wealth - urging her to visit their houses and bless them.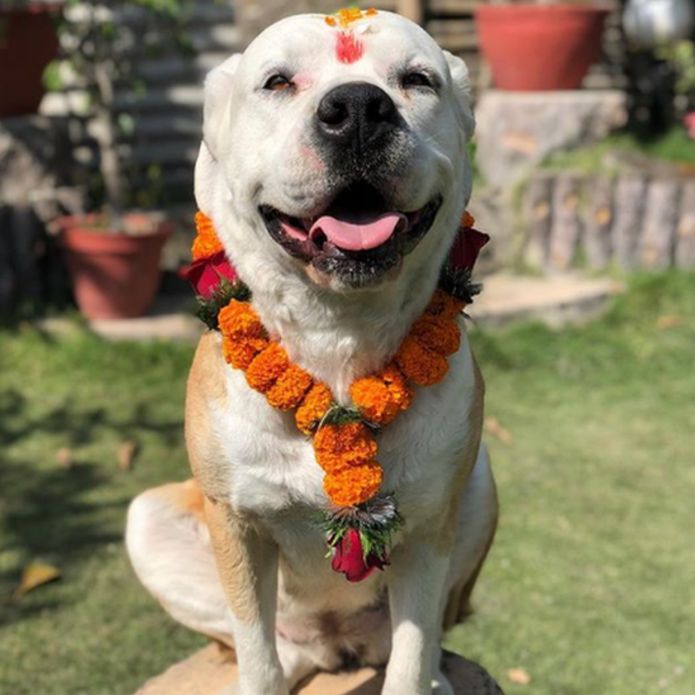 (Daisy Pie certainly looked pleased to be the centre of attention)
Back